Atomic Robot #5 - Take Two
Please excuse our technical malfunction
Let's Try That Again:
There was some sort of issue with my first attempt at Issue #5. It wouldn't save properly, and was sent out without all the expected text, and indicated it was only for paying subscribers. That was…well, it just wasn't true.

So what's the deal?
Subscription Options Available
I've mentioned previously that Atomic Robot, though a labor of love, comes at a cost of precious time normally devoted to my day job and family, and that any financial support for this work would help me to keep it going when other things might otherwise take precedence. In response, I received a request from a reader for an option for a subscription payment.

I've now added this option for those who are interested. All the normal content will remain free, as it's been. At the moment, the only things behind the paywall are access to comments and the archives. I may add more exclusive content in the future if there's an interest.
But if you're enjoying Atomic Robot and can chip in $5 a month, it'd really help. You can do it right here:
Race Cars, Rockets, and Soccer - Oh my!
Although I passed over for years out of pure disinterest, in 2018 I finally caved and picked up a copy of Rocket League for PC. I don't remember what it was that persuaded me - truth is, I don't like soccer, I don't have any special love for racing games, and I'm not a big fan of online multiplayer.
But from the moment I first tried this genre-defining title, I was hooked.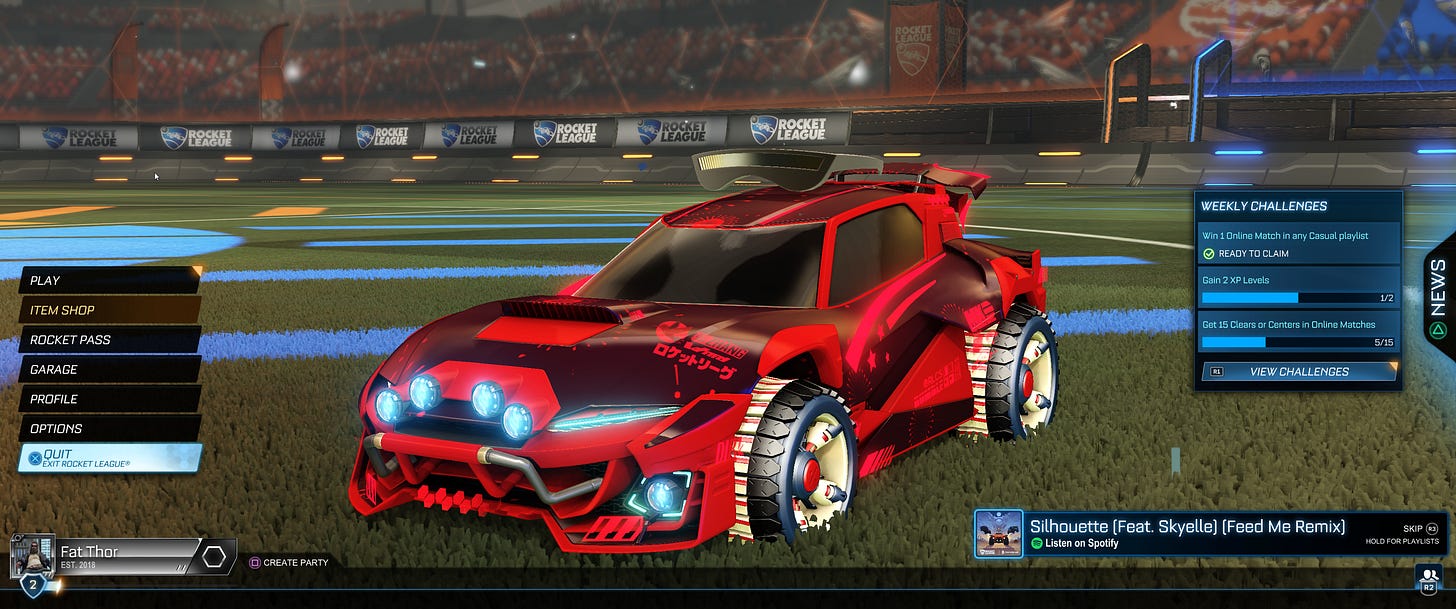 I've now logged - well, let's just say more hours than I'm going to admit to in public. In my Steam library, it's my #3 most played game (based on total time spent in game) after Stellaris and Factorio.
And today, it was just re-released as Free to Play by Epic Games, which purchased the game's publisher, Psyonix, in 2019. Even better, Epic Games is giving away a $10 coupon good for other games in their store if you go pick up a copy of the freebie.
Epic's ownership of this major title comes with some caveats. For PC players who don't already own it on Steam, it's no longer going to be available to purchase or play there. But Epic's strategy of giving away free games every week combined with some pretty impressive sales has kept me coming back to their client almost as frequently as I do to Steam, where most of my game library currently lives.
If you're looking for a fun, competitive way to blow off steam without committing to a long gaming session, Rocket League is a great option.
It's Probably Just the Protomolecule
Fans of James S.A. Corey's incredible science fiction series, The Expanse, no doubt perked up and took notice when scientists announced last week that they'd found evidence pointing to possible microbial life on Venus, often considered one of the least habitable planets in the solar system.

Spoiler alert - a major plot point in the books (and associated television series) is the diversion of the protomolecule-infected Eros station to Venus, sparing the life of billions on Earth, as it continued its process of biological and mechanical re-combination that would ultimately lead to the establishment of an interstellar ring gate.
At any rate, what scientists found in the blast-furnace hot, poisonous atmosphere of the second planet from the Sun is a "colorless, odorless gas" — no, it's not iocaine — called phosphine, which is typically found as a byproduct of organic life.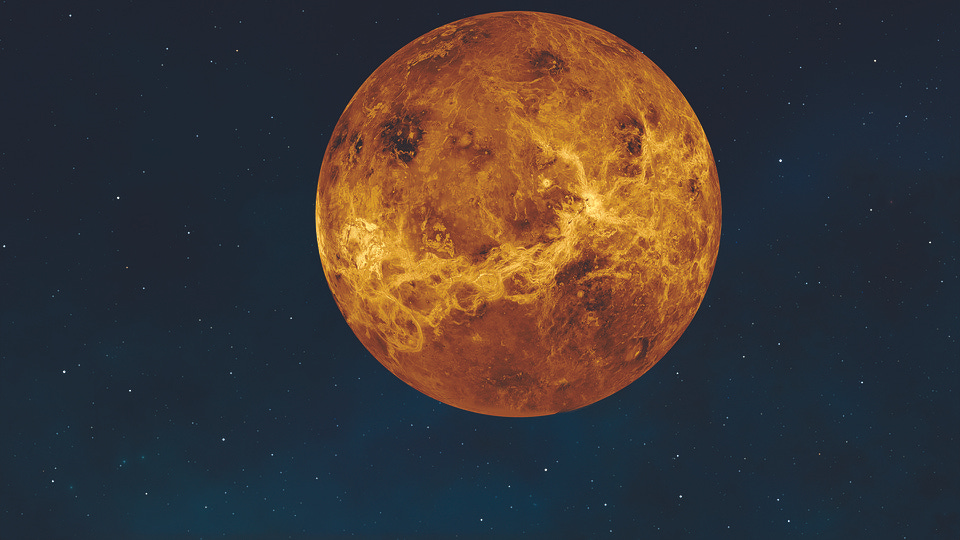 According to Futurism, "The researchers argue that conventional abiotic mechanisms producing phosphine gas couldn't entirely account for the unusually high presence of phosphine gas they detected in the atmosphere of Venus. In other words, some of the phosphine gas could have been the result of organic processes.

The team brought forward some ideas as to how phosphine could have been crated through abiotic processes, including sunlight, minerals blown up from the surface, volcanoes, and even lighting. None of the options could've made enough of the stuff, however. According to their calculations, natural sources would only account for a maximum of one ten thousandth of the amount detected. "
Granted, we're talking about the possibility of microbial life here, not a mysteriously vanished galaxy-spanning civilization of physics-defying technical savants, but it's still a cool thought.
Flying High With Hydrogen
In 2006, when I was working as a PR consultant to General Motors, I had the opportunity to take a spin in a prototype hydrogen vehicle. Here's what I wrote about my experience at the time for the GM FYI Blog:
On an unusually warm November morning, GM's HydroGen3 fuel cell vehicle – a heavily modified Opel Zafira minivan – showed up literally at my doorstep. When my turn arrived to take it for a spin, I headed downstairs and met with Sergio Ramos, a Project Engineer for GM's Hydrogen fleet. Sergio introduced himself and immediately got down to business, popping the HydroGen3's hood.

"As you can see" he began, "there's no engine. No transmission…" Sergio went over the pieces and parts, pointing to the fuel cell stack, describing the process of hydrogen ionization, showing me the injectors that recycle the fuel until it's completely consumed and never missing a beat. As I said, I'm a geek but not a gearhead, and it wasn't long before I was getting behind. I caught enough to realize that I was looking at something I had never seen before, and that was good enough for me.

"So," Sergio said with a smile. "You want to take it for a drive?"
I did, and in the final analysis, I wrote that the experience was "a little underwhelming – it was like driving any four-cylinder small minivan. There was very little about the feel of the car to tell me that I was driving a vehicle powered by technology that's still several years away from the mass market."
Of course, normalcy is a good thing when you're driving in DC-area traffic. No unexpected surprises, thanks.

There was a lot of hope for a hydrogen fuel cell vehicle market at the time, but an unexpected drop in oil prices and the emergence of improved battery chemistry cemented the internal combustion engine while moving the market for emerging tech in the direction of propulsion systems that wouldn't require a totally new fueling infrastructure.
But the same isn't necessarily true for planes. Development of hydrogen infrastructure for air travel won't be trivial, but it won't be the same as installing pumps at thousands of gas stations across the country.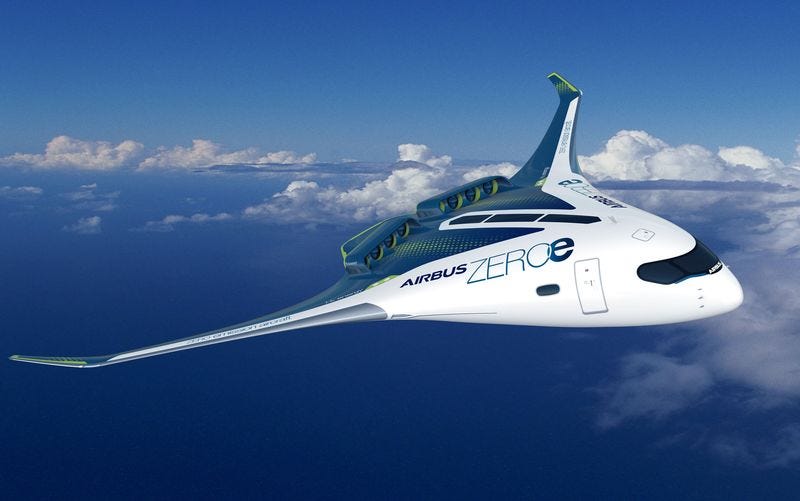 This week, Airbus, one of the most recognizable manufacturers of commercial passenger panes, unveiled three potential designs for a hydrogen-powered aircraft they hope to bring to market by 2035. From Bloomberg:
The approaches include a turbofan jet with capacity for as many as 200 passengers -- similar to its A321neo narrow-body -- that can fly more than 2,000 nautical miles, according to a statement Monday. It would be powered by a modified gas-turbine engine running on hydrogen.

The manufacturer also showed a design for a propeller plane which would seat about 100 passengers for smaller distances, and a flying-wing concept with 200 seats.

Hydrogen is becoming an increasing area of focus for Airbus as it evaluates technologies for emission-free flight. The company is under pressure from the French and German governments, its biggest shareholders, to speed development of new aircraft after aiding the planemaker during the coronavirus crisis. Together, the two countries have committed some 2.5 billion euros ($2.9 billion) toward cleaner propulsion.
The tech certainly isn't ready for prime time yet, but this will be an interesting area to watch.
What's the Customary Gratuity for a Robot Waiter?
As the old saying goes, necessity is the mother of invention. And in Seoul, South Korea, social distancing restrictions have led to the use of a robot waiter in order to "minimize human contact."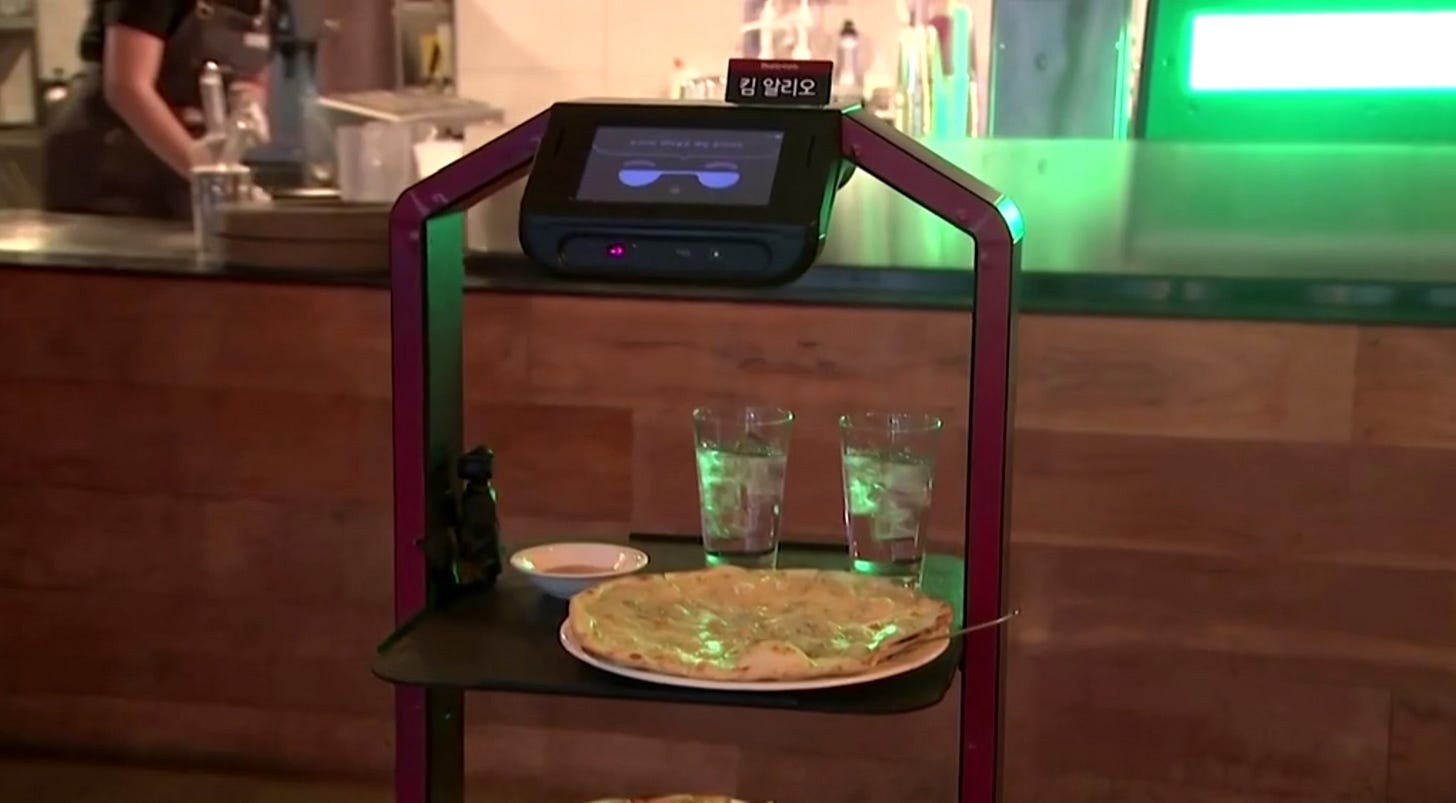 The robot is essentially a motorized cart, that delivers orders that have been made through a touch screen on the guest's table. It uses a visual obstacle avoidance and mapping software to navigate safely throughout the restaurant environment, can communicate in both Korean and English, and carry up to 66 pounds.
From HuffPost:
"Customers found the robot serving quite unique and interesting, and also felt safe from the coronavirus," said LeeYoung-ho, a manager at the Mad for Garlic restaurant which has tested the robot this month.

[…]

KT said that they aim to supply more robots for restaurants this year and will unveil a second model with A.I. voice recognition technology early next year
The Only Scary Thing About This Spider is the Price Tag
The fastest car I've ever driven is probably a Corvette Z06, or maybe a Cadillac XLR (I think, back when I drove them, they had the same engine). The fastest vehicle I've ever driven is a Honda CBR 1000 Hurricane. The fastest I've personally ever driven is about 120 MPH on a stretch of two lane highway in the middle of nowhere in Idaho, on a Kawasaki bike I don't remember the model of, back when I was young and dumb enough to give it a go. (The whole time, I was really hoping a bird wouldn't fly in front of my face from one of the adjacent fields of grain.)
Not many of us get the chance to drive a $300-400K supercar, let alone afford one. But what if we could?
Writing for CNN Business, Peter Valdes-Dapena reviews the 2020 Ferrari F8 Spider, and he says it's worth every penny. (If, you know, you had a LOT of freaking pennies.)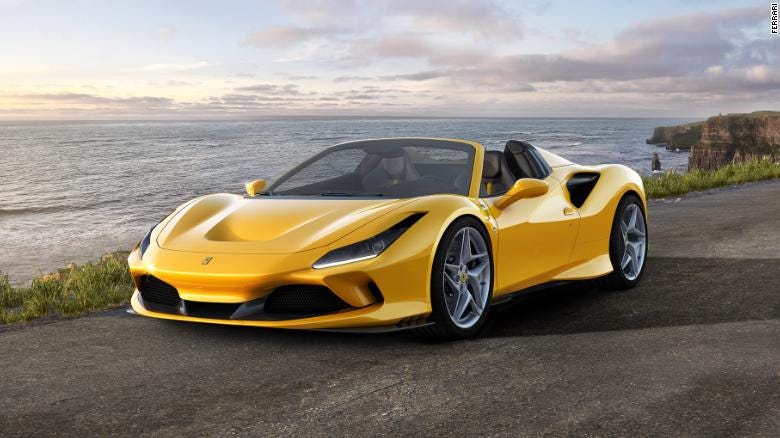 Writes Valdes-Dapena:
Lots of cars have Engine Start buttons these days, but Ferrari's is on the steering wheel -- as if no time can be wasted moving your hand to get going. Also, you have to hold it down firmly and wait for the turbocharged V8 engine that's located behind you to crank up to its full bellow before you lift your thumb. You aren't just pressing a button. This isn't a laptop. You're cranking up a high value asset.

That engine sound is magnificent. There are lots of V8s out there, but this one has a voice that's unmistakably Ferrari's. It's no casual burble but, at idle, a series of rapid, violent punches into the air. Press on the gas and it turns into a ragged scream. Listen carefully and, if you're pressing hard enough, there's a distinct undertone of turbocharger whirr.

If you're hearing all that then you're also being pressed hard into the seat. The Ferrari F8 Spider, a convertible version of the Ferrari F8 Tributo, has a 710-horsepower engine that builds speed quickly and easily. It can go from zero to 60 miles an hour in under three seconds, according to Ferrari. I didn't specifically check that claim, but it is entirely believable.
I wasn't content to take his word for it. I needed to at least find a video that could allow me to hear the engine note. And I did. And it did not disappoint (click the image to go to the video)":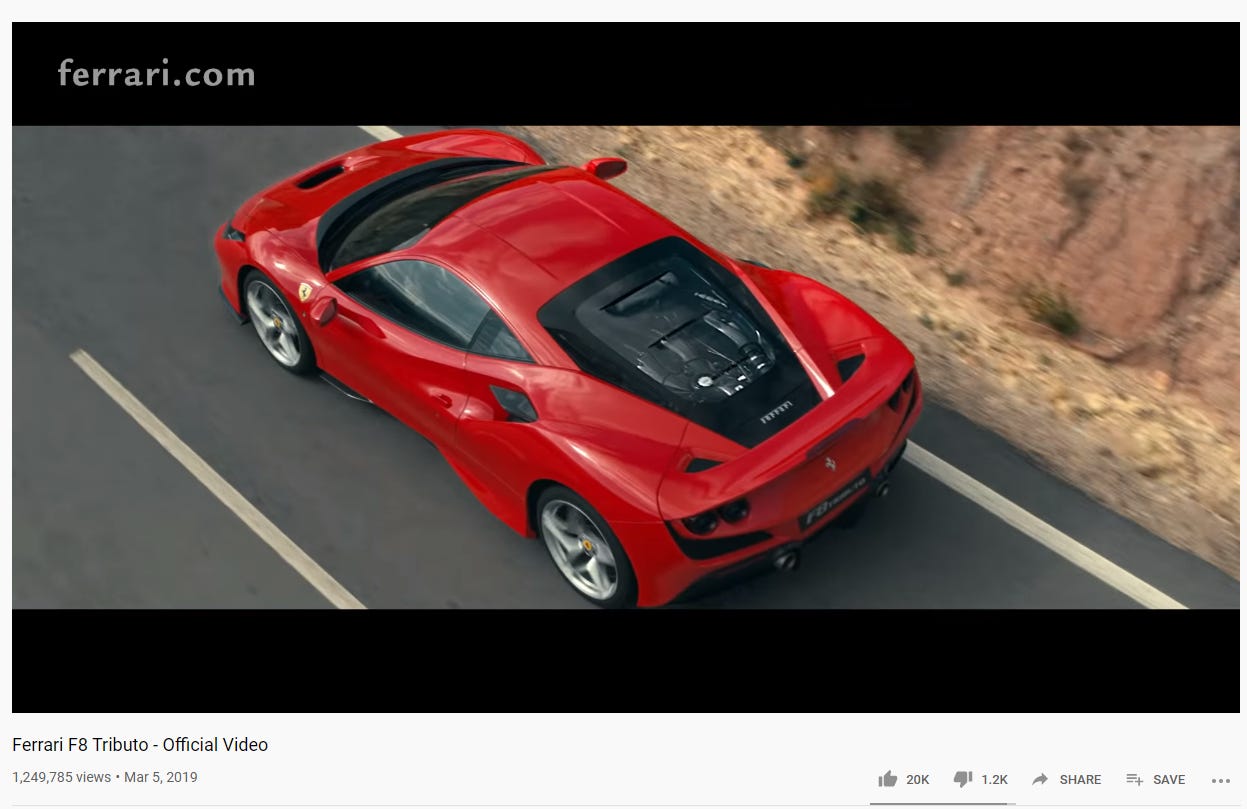 Will I ever have a Ferrari, let alone drive one? Probably not. But a man has to have dreams.
Image of the Week:
This weeks' image comes via Mercedes76 on Instagram: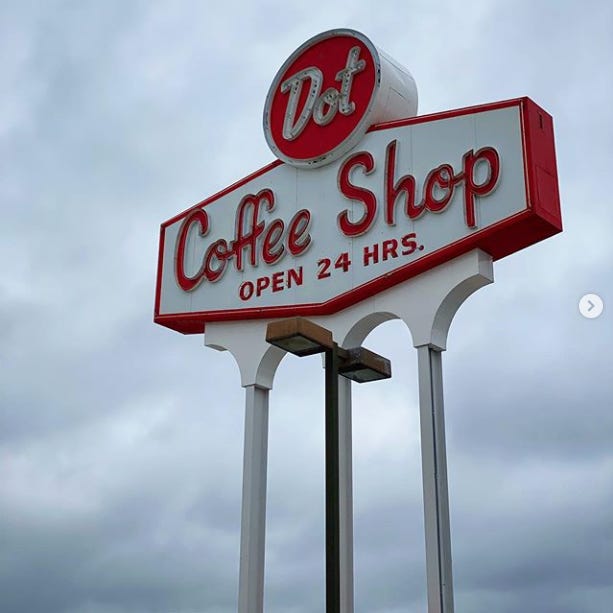 That's all for now. We'll see you next week.

Cheers,
Steve