Stuff worth knowing.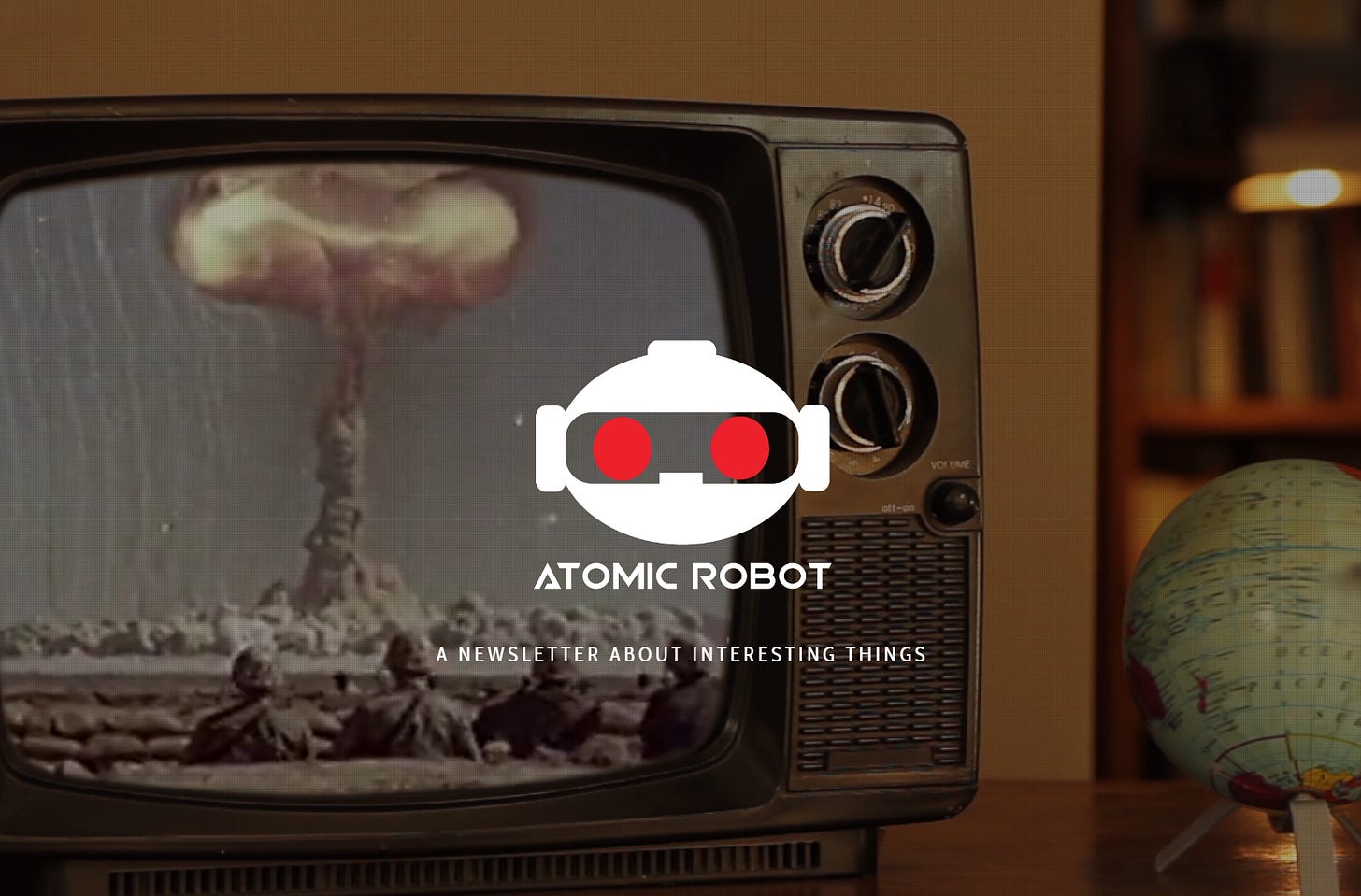 Welcome to Atomic Robot by Steve Skojec. I'm the Chief Button Pusher here. (Please give our best wishes to everybody.)
SO, WE HEAR YOU WONDERING...
WHAT IS ATOMIC ROBOT?
The future has turned out to be an interesting place. Atomic Robot is a weekly newsletter that curates some of the most interesting and unusual stories from around the web that we believe will provoke thought, spark conversation, inspire creativity, edify, and entertain our readers. Your inbox is full of boring stuff. We deliver the stuff worth knowing.
P.S. – We're a new list on an unusual domain, so if you don't get a welcome email from us within a few minutes of subscribing, chances are your email robots (they're not atomic, and thus not very awesome) have chucked our message in your spam folder. We promise we're not spam. We're way cooler than that.
Sign up now so you don't miss another issue!
In the meantime, tell your friends!